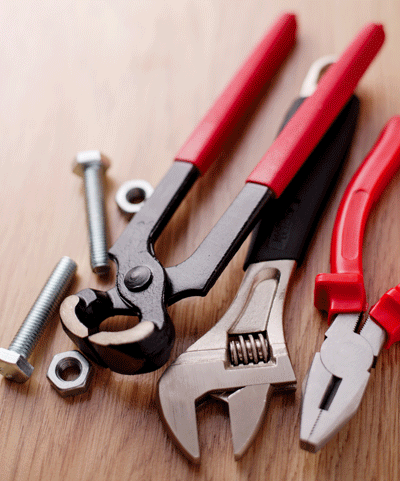 Our Profile
No one is immune to drainage problem that seem to pop up at the most in convenient times, causing schedule upheavals and logistical challenges as well as safety hazards.
Most of the time the drainage problem's are a result of poor construction or obsolete materials. From sinks to sewers to drain pipes, no matter the Bristol, they can cause a big headache.
They could also be as a result of your operations which you may not realize. The hard truth is that it is not easy to find an affordable, highly professional drainage company to take care of these problem's as quickly and as efficiently as you would like.
---
---
A Little Background - Bristol Drainage
Bristol Drainage is an autonomous company owned privately by a group of skilled individuals who are bothered about the drainage needs of every Bristol home.
We have several decades of experience; learning, training and adjusting to the changing drainage needs and situations of all kinds of private and commercial property.
We are skilled in unclogging sinks, toilets and baths; dislodging and fixing blocked and defective sewers or erecting new ones if it is compulsory. We train our certified engineers regularly, to improve professionally and develop customer service skills.
Economical methods coupled with current technology and techniques are used to deliver swift, affordable and resilient solutions to all your drainage issues. We are constantly developing innovative solutions to enhance your experience.
Our Beliefs - Bristol Drainage
True service, integrity, and professionalism are among our core values. We still treat our customers like we are a small shop on the corner.
We've been a small, intimate organisation for all the many decades we have been operating. At Bristol Drainage, we do not believe in standard and premium service classifications.
Every one of our jobs is treated equally by our professional team we do the best job we possibly can to ensure your peace of mind for years to come, and at the lowest price possible.
Every member of our team understands the horrible mixture of worry, frustration, and inconvenience that a damaged or blocked sewer can cause. We stop at no length to make sure that normal routine is restored within the shortest possible time.
Building Partnerships For Drainage Service And Maintenance
Our company adopts a tailor-made approach borne from deep inspection and analysis. We don't shy from traditional sewer excavations if it will produce the right results.
Even though we ensure that we consort with different high quality equipment makers to deliver services at economical rates, we also ensure that our most important partner is you.
At Bristol Drainage, we understand how important your drainage is to you, so we help you maintain it by providing free advice.
Our skilled professionals fi your drain exceptionally and also offer information on the required things to be done to ensure that your drain works longer.
A longstanding warranty is provided with each Bristol Drainage service, though we hope your satisfaction lasts much longer.
---
Trustworthy And Accountable
Our technicians will inform you on any discovery they make, while they conduct drainage repairs. When the best solution is found, we expound our reasons to you. Then, when we are done, we make sure to show you our completed work, with a thorough explanation.
We charge based on the exact drainage work that we have done. We never charge you for call-outs, pre or post-service inspections, or quotes. This isn't for competitive reasons. Our prices are good because we believe in providing value to our customers; it's our responsibility.
We will patiently listen to your requests and answer as plainly as possible. As professionals, we understand you deserve to know the cause of your drainage problems, so we work with as much transparency as possible.